SIM is pleased to announce that Steven Ripley has joined the SIM team as Director, Investor Engagement.
Steven joins SIM from Tesco, where his relentless drive was key to establishing the Cerrado Programme 1 pilot programme, and in bringing the other retail investors onboard.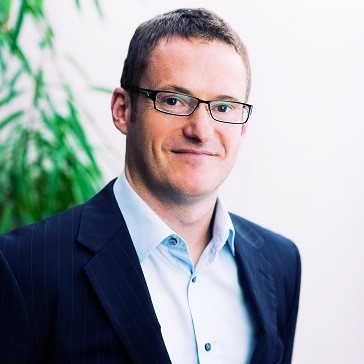 "We're thrilled Steven is joining our team. His passion and commitment to the RCF over the last few years whilst at Tesco has been instrumental in the success of the first Cerrado programme, and in establishing the model for retailer investment. The next few years will see the facility grow rapidly and we're grateful to have Steven onboard to drive it forward." Pedro Moura Costa, SIM UK CEO.
"It's rare to encounter genuinely disruptive business models which can simultaneously create value for forests, make money for investors, be financially self-sustaining and infinitely scalable. RCF has all these characteristics and after 20 years working in forests and commodities, I'm convinced it will be a game changer. I couldn't be more motivated to make it succeed." said Steven.
Steven has spent his entire professional career (20+ years) working towards creating value for forests. He's held positions with the United Nations, Global Canopy, IDH Sustainable Trade Initiative and Tesco, as well as a decade working for software firms developing commodity traceability systems. Career highlights include establishing the first fully traceable palm oil mill, (including smallholders), for Wilmar in Borneo, establishing forests as a central component of corporate reporting with CDP, and of course, getting the RCF up and running with the help of colleagues and friends at Tesco, Sainsburys and Waitrose. Steven holds a Masters in International Environmental Law and a Bachelors in Environmental Science.
If you're interested in RCF and want to know more about how you can support it, please write to Steven at: steven.ripley@sim.finance